This is it!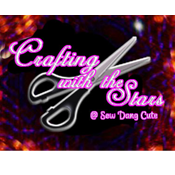 Voting has started!
I worked hard this past week, doing my best "brand-inspired" craft.
I'm not allowed to tell you which project is mine, voting is anonymous.
But on Tuesday, I will tell you which one was mine and give you a little tutorial.
You get to join the party and link up your "brand-inspired" item on Monday.
For now, go vote for your favorite!
p.s. I still can't believe I'm doing this. {nail biting}